Top posting users this month
What's going on Guest. Welcome to the Favorite Music thread, where I encourage you to post your favorite music below. Everyone is different, and we all enjoy different forms of music from rap, to rock, to the classics and I want to see what other people enjoy. Now, before going on any further there is one guideline that I hope everyone can follow, which is respecting eachother's taste in music. We all enjoy different genres and that's ok, but that doesn't give anyone the right to talk down on someone else's favorite music. Now that we got that little kink in the topic out of the way, I will start by posting some of my favorite songs.

(Little note, I enjoy all forms of music, but I am going to just post three that capture the main genres I listen to.)
(Also, you don't have to write the genre if you don't want to, I just enjoy it.)

Good Charlotte - The Anthem
Genre - Pop Punk


Yiruma - River Flows In You (Nightcore)
Genre - Nightcore


Dennis DiBlasio - Coconut Champagne
Genre - Latin Jazz


Now it is your guys turn to post what songs you enjoy, and share them with the rest of the academy.

ResonatingOctave

Pokemon Professor




Posts

: 34


Magician Credits

: 810


Join date

: 2015-06-11



_________________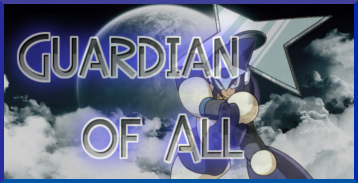 RogueShadow

True Shadow Dragon





Posts

: 198


Magician Credits

: 1611


Age

: 22


Join date

: 2015-10-31


Location

: Great Britain

Character sheet
Reputation:

| | | | |
| --- | --- | --- | --- |
| Reputation | MCs | Wins | Loss |
| Bounty | 0 | - | - |
| Notoriety | 44 | 2 | 1 |
| Fame | 500 | 1 | 0 |



Pretty much any kind of video game music or remixes o video game music, for me. Some particular ones that stand out for me are;






(for thos who don't know, this is a song I mainly know for Halo, and I think it originated there as well, but I particularly liked this version of the song)

_________________

mimgrim

Got the Memo?




Posts

: 129


Magician Credits

: 512


Age

: 23


Join date

: 2015-10-14


Location

: Somewhere Magical







This one is spanish, might need to look the lyrics up.

_________________
Zolfo AKA Pyro or Magma Golem
Current Metalfoes and former Shaddoll duelist.
Mastered the way of the Skill drain,
but not the way of the Six Samurai.
Find me on PSN: Pyro107Xx,
if you play console Minecraft.
Zolfo's Waifu: Vivian Nefertari
well i dont pay attention to genres i just kinda listen to music and deem if i like that particular piece of music or not so here are some of mine and i have no idea what genre they are

Set it off - Kill the lights


Fripside - Black bullet (Apropriatly this was made as the opening to black bullet and sorry for not being youtube but all the variants on youtube had to speed up the sound to not get taken down)
http://archive.forunesia.com/downloads/mp3_7/%5BForunesia%5D%20black%20bullet.mp3

Wada Kouji - Butterfly (i like all variants of this one that ive heard but i choose the variant for digimon adventure tri simply becuse its the most recent and the one i think fewest have heard)


there are many more i like (like all of the to aru kagaku no railgun and to aru majyutsu no index openings) and i might update this post in the future but for now this will have to do
_________________
"Tim Drake and I had our differences, but I'll admit he was a great man. Despite his best efforts, over the past few years the Teen Titans have been losers, criminals—a joke. They epitomized what's wrong with this younger generation of so-called heroes—they didn't deserved to be called a "super-team". But we could do better. There are five of us. Five fingers make a fist. Join me... I dare you."
- Damian Wayne, Teen titans rebirth.
With great power comes great responsibility

Flip Flapper

Warrior of Love and Justice




Posts

: 2372


Magician Credits

: 3780


Age

: 18


Join date

: 2014-10-29


Location

: Sweden

Character sheet
Reputation:

| | | | |
| --- | --- | --- | --- |
| Reputation | MCs | Wins | Loss |
| Bounty | 0 | - | - |
| Notoriety | 120 | 0 | 1 |
| Fame | 0 | 0 | 0 |



---
Permissions in this forum:
You
cannot
reply to topics in this forum