Top posting users this month
Hello Shiny with a chance of MADA,
Sunny, Windy, Rainy, Snowy, Gloomy. How's the weather where you're at?
_________________
Moderator
Mistress of Nazarick

Pretty sunny with a slight bit of wind

_________________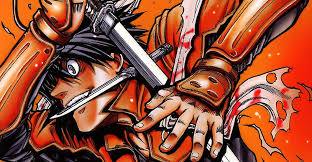 One should always show his gratitude on the spot. Otherwise, it's most certain that will forget how to say thanks.

Shimazu Toyohisa

MADA's Official Drifter




Posts

: 120


Magician Credits

: 68


Join date

: 2016-08-03


Location

: Kojima's Lair


Admins Comment

: Glow Expires on 27th December



dark and cool at the moment.
_________________
Moderator
Mistress of Nazarick

_________________
"Never forget what you are, the rest of the world will not. Wear it like armor and it can never be used to hurt you."
~George R.R. Martin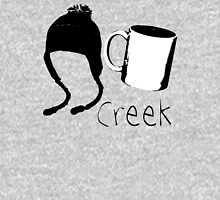 "Sometimes I drink coffee at 3:57 a.m., only I call it beer, and it's really purple wine, disguised as clear distilled water, taken from my invisible car's radiator. She used to like radiator water too, so this also serves as a self-reminder to never share a glass with someone who has had hepatitis."

Kiernan

Coffee Enthusiast




Posts

: 1252


Magician Credits

: 5903


Join date

: 2015-08-30

Character sheet
Reputation:

| | | | |
| --- | --- | --- | --- |
| Reputation | MCs | Wins | Loss |
| Bounty | 0 | - | - |
| Notoriety | 0 | 0 | 0 |
| Fame | 529 | 6 | 0 |



It fucking sucks. Hot, humid and tiring. Or, in other words.....
How do you expect the weather to be under Satan's ballsack? Because that's Georgia for you! X'D
_________________
"Hidden in my heart, my passionate feelings are dreams of the future and the risk of death. The dream has began to move, with the limits already heard. The road leading to that place seems to me to bestruck with dazzlingly bright light." La-Vie, Freedom
Smash mains:
rainy, cloudy, occasionally some sun, some hail once in awhile.
_________________
"Tim Drake and I had our differences, but I'll admit he was a great man. Despite his best efforts, over the past few years the Teen Titans have been losers, criminals—a joke. They epitomized what's wrong with this younger generation of so-called heroes—they didn't deserved to be called a "super-team". But we could do better. There are five of us. Five fingers make a fist. Join me... I dare you."
- Damian Wayne, Teen titans rebirth.
With great power comes great responsibility

Flip Flapper

Warrior of Love and Justice




Posts

: 2372


Magician Credits

: 3780


Age

: 17


Join date

: 2014-10-29


Location

: Sweden

Character sheet
Reputation:

| | | | |
| --- | --- | --- | --- |
| Reputation | MCs | Wins | Loss |
| Bounty | 0 | - | - |
| Notoriety | 120 | 0 | 1 |
| Fame | 0 | 0 | 0 |



---
Permissions in this forum:
You
cannot
reply to topics in this forum