Top posting users this month
Let me all tell you about ixl.com the bane of my existence. Math is one of my favorite subjects, and this website makes me hate math, in fact, it makes me feel like a piece of shit and makes me feel like I want to kill myself. I am supposed to do this all for school and my parents are forcing me to do 1 a day. IXL claims that it "makes learning fun", but it does the exact opposite. It's questions are sometimes frustrating, and what frustrates me the most is the fact that as you get higher up, you get less points. however, if you get a question wrong, it hurts your progress disproportionately. When I am at an 89 and am literally ONE point away from getting a score that will please my parents, I get a question wrong and it pushes me back 10 questions worth of progress. I stayed up till midnight at times because of this website. I have literally cried because of this website. It's fucking terrible. Also, even WHEN I put the right answer in, it marks it WRONG for no reason! And you know HOW I got the right answer. IT COMPARES MY FREAKING RESPONSE TO WHAT THEY CLAIM IS THE RIGHT ANSWER. And at one point, THEY WERE THE SAME. This website is godawful, and I am glad you read through this because I feel like a worthless piece of crap because of this website and I really need to talk to someone about it.
_________________
The Pure fact that bunnies exist means that everything will be okay.

Also, this gif is a MUST see XD
_________________
"Never forget what you are, the rest of the world will not. Wear it like armor and it can never be used to hurt you."
~George R.R. Martin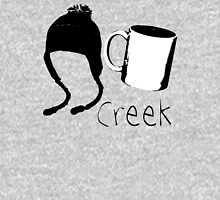 "Sometimes I drink coffee at 3:57 a.m., only I call it beer, and it's really purple wine, disguised as clear distilled water, taken from my invisible car's radiator. She used to like radiator water too, so this also serves as a self-reminder to never share a glass with someone who has had hepatitis."

Kiernan

Coffee Enthusiast




Posts

: 1252


Magician Credits

: 5903


Join date

: 2015-08-30

Character sheet
Reputation:

| | | | |
| --- | --- | --- | --- |
| Reputation | MCs | Wins | Loss |
| Bounty | 0 | - | - |
| Notoriety | 0 | 0 | 0 |
| Fame | 529 | 6 | 0 |



10/10, better rant than Leafyishere's work.
_________________
"Hidden in my heart, my passionate feelings are dreams of the future and the risk of death. The dream has began to move, with the limits already heard. The road leading to that place seems to me to bestruck with dazzlingly bright light." La-Vie, Freedom
Smash mains:
---
Permissions in this forum:
You
cannot
reply to topics in this forum